StoryIQ Philippines
Partnering with the nation's leading organizations, our Philippines office is committed to nation building through data literacy skills development.
Connect with us
Find us in Philippines
StoryIQ Philippines
10/F 88 Corporate Center, Valero, Corner Sedeño, Makati, 1227 Metro Manila
Get Directions
Our Philippines story
StoryIQ is the Philippine's leading data literacy skills training provider, upskilling over 15,000 Filipino professional learners in data skills since inception
Supported by our global team of subject matter experts and led on the ground by our Country Manager, Mr Ceasar Valmadrid, StoryIQ Philippines offers both in-person and virtual learning solutions in the areas of data storytelling, data literacy and data analytics. Our Manila based team has developed and delivered comprehensive data education programs to clients in the National Capital Region, Visayas and Mindanao.
We're committed to nation and community building in the Philippines. In 2020, we chose the Philippines as our host country for VizCon 2020, the world's largest data storytelling conference. Our Philippines team also organizes the popular Meetup group 'Data Science Philippines', bringing together over 6,000 data science and data visualization enthusiasts to share ideas and best practices.
Meet your facilitators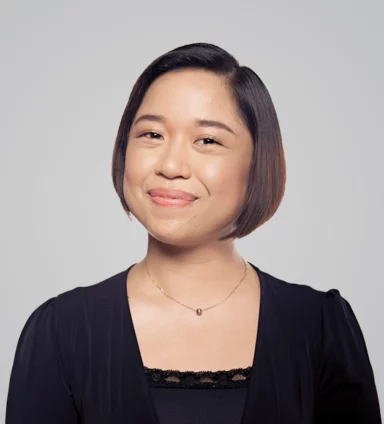 What they're saying
"The training partnership with StoryIQ was one of the best we had. They stood out because their content and expertise were highly relevant and very much sought after. We ran countless runs with them and the quality was always top notch, largely due to their hyper engaging team of trainers. Thank you Martin and team!"
"I'm excited to apply the learnings I got from the Data to Insights course to be able to come up with valuable recommendations that will improve the profitability of our organization. Thank you also to Gerald, our instructor, I love his energy and I learned a lot from him."
"StoryIQ has been very supportive and accommodating when it comes to creating training programs to help us fill the gaps in our employees' development. Their courses were a huge benefit to our employees since many roles within our company require skills like data analytics, storytelling, and presenting with impact."
Philippines experiences
In-house data storytelling training for Johnson & Johnson
2023 sees us celebrating our 5th year of learning partnership with Johnson & Johnson Philippines.
StoryIQ Philippines at the Vizcon Data Storytelling Summit!
In partnership with SMX Convention Center, our Vizcon conference saw over 700 conference attendees come together to share learning around data storytelling and data literacy.
Data storytelling for every Juan!
We partnered with Cebu Pacific's Head of Learning & Development to deliver a lunch and learn session for over 100 engaged staff.
It's all smiles at Data Science Philippines
As part of our advocacy and commitment to building data skills in the Philippines, we help organize Data Science Philippines, the nation's largest data science meetup group.
Cultivating data-driven narratives: Empowering Makati's business community
Discover the power of data storytelling in our regular public sessions, equipping businesses with the essential skills to communicate insights effectively and drive informed decisions.
Get in touch with our Philippines team
We'd love to discuss your learning needs. Reach out and a member of our team will get back to you.